Welcome to our site

Community Horticulture Need & Interest Survey...
University of Illinois Extension is dedicated to serving our communities with unbiased, research-based solutions and education in areas most relevant and interesting to you. As we work to develop programs and resources, we want our work to be driven by the communities we serve. To do this, we need to hear from you!
Please take a few minutes to complete this Community Horticulture Needs and Interest Survey. The results will help inform the programs and activities we offer, and the resources Extension will develop to support local growing and gardening efforts. Your time and thoughts are appreciated.
Community-Wide Yard Sale...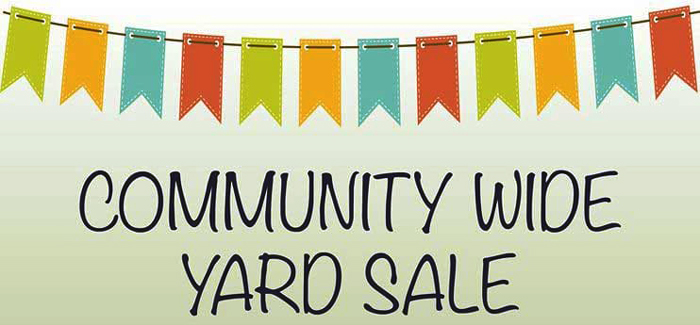 Remember folks the annual Galva Community Wide Yard Sale is always the weekend prior to Labor Day weekend. This year the yard sale date is Friday, August 26 & Saturday, August 27, from 8-5pm (you may set your own yard sale hours) Friday & Saturday. Rain date is the following weekend, page will be up for postings August 1st. Check out details and get your yard sale listed at Galva Community Wide Yard Sale | Facebook
Northpoint Estates Lots For Sale...
Click on Image Below for Detailed Plat

Seventh Annual iServe Announced...
Seeking Volunteers: On August 27th, 2022, i-Serve volunteers will go out into the community to provide free help with yard work, painting, minor building repair, household cleanup and completion of simple errands. Anyone in the Galva or Bishop Hill area can ask for assistance in completing projects they cannot do on their own by submitting an i-Serve work request by August 8th.

We are asking people who are planning to volunteer to serve neighbors in our community to contact the Neighbors in Christ parish office at (309) 932-2460 or email the parish office at galvafirst@gmail.com to let us know what kinds of projects you would like to do, so that we can match skills with work requests. All are invited to be involved! We look forward to seeing our volunteers gathered on August 27th in Epworth Hall of the Galva First United Methodist Church at 7:30am for fellowship and to form teams, before scattering to serve our communities. All are welcome to be part of this time celebrating God's love for us and our call to serve another in love.
Curious About Bishop Hill's Wooden Water Tower?
On Wednesday July 27, 2022, there will be a free program about the history of Bishop Hill's wooden water tower, one of the few remaining in Illinois. This presentation will be held at the tower on West Knox Street in Bishop Hill, IL at 11 a.m. This program will be conducted by Teri Wigant, Bishop Hill Village Clerk.
The Galva Giant Makes It To YouTube

OSF Announces The Care-A-Van Mobile Health Care Unit...
Gary Metiever Produces Galva Levitt Amp Video...
Eagle Enterprises Publishes New Recycling Standards...
Galva Arts Council Secures Third Award...
The Galva Arts Council will once again enliven Wiley Park through the second Levitt AMP Galva Music Series, further activating the large, underused green space into a dynamic hub for self-expression, connection and layered arts experiences set to free, live music from across the globe.
The 2021 series aims to deepen community engagement and expand upon community partnerships, creating a weekly communal celebration of the best Galva has to offer.
For photographs of last year's series of concerts, visit our Gallery or visit the official Levitt AMP Galva Facebook page.
Sons of the American Legion...
The Galva American Legion Post #45 has received their charter for a new Sons of the American Legions Squadron.
The Legion is looking for new members to get the squadron rolling.
If you have a parent, grandparent or great grandparent or step parent or step grandparent that was in the military, you are eligible to join.
If interested, please contact Wayne Glisan at (309) 335 - 2931, Lloyd Anderson at (309) 853 - 7347 or Earl Stuckey at (309) 853 - 7917