Welcome to our site
University of Illinois Extension...
Join Illinois Extension for a variety of interactive stations where youth and families can play games as they learn the healthy ways to eat and move. Recipes and samples from Illinois Extension's nutrition program will be available. Pick up a free recipe calendar or reusable grocery tote bag while supplies last.
There will also be a number of ag-related crafts and stations for the kids to enjoy. Drawings for prizes will be given for kids who fill out their activity passport card.
Extension Master Gardeners will be on hand to answer your gardening questions. You can also meet and talk with Haley Haverback, Extension Watershed Outreach Associate and check out her "What in the World is a Watershed" station to see how water moves in a watershed.
Come for lunch – walking tacos will be for sale with proceeds to benefit the Henry County 4-H Foundation. For more information call Henry/Stark County Extension at (309) 932-3447 or online: web.extension.illinois.edu/hmrs.
Freedom Fest & Concert Photos Posted...
Photographs from the Independence Day Freedom Fest 5K Run and the July 4th Parade (from atop a fire truck) have been posted.
Click one of the sample images to view the rest of the photographs in any of the sets which have been posted to our Gallery.
In addition, you can find a few photographs from Sunday's Levitt AMP Galva Music Series in Wiley Park featuring Nathan & the Zydeco Cha Chas (Zydeco) with Seasaw (Pop rock), along with a photograph of Victoria from Los Angeles California who was here on behalf of the Levitt Foundation, and other luminairies to include Little Elvis.
Additonally, the City is fortunate to have photographs from Upstate Rubdown's sound-check session in Wiley Park from the 15th.
SeaSaw In The Park
Front Runners In The 5K
Little Elvis Drops In
Beauty Queens Line The Parade Route
Upstate Sound Check
Chasing Candy On The 4th of July
Zydeco Guitarist
The Other Half of Seasaw

Nathan, The Zydeco Man
Flying Through The Course
Upstate Warms Up
American Legion August Events:
Community Breakfast - The Galva American Legion will be holding a community breakfast at the Galva Legion Building located at 45 Wallace Street on 12 August, 2018 from 7:00 a.m. until 1:00 p.m. They will be serving all you can eat pancakes, sausage, bacon, eggs, biscuits and gravy, coffee, milk and orange juice.Pop and bottled water are available for an extra charge.A donation of $6.00 is appreciated.
Concealed Carry Class - The Galva Legion will hold a concealed carry class on the 18th and 19th of August at the Legion Building on the West edge of Galva. Class time is 8:00am until 4:00pm. Class size is limited to twenty (20) people. The cost for the class is $125.00 for civiliams and $75.00 for veterans. Cost of the state license is $100 for five (5) years. There are a few opening left. For more information call Wayne Glisan at (309) 335 - 2931.
Texas Holdem Tournament - On 25 August,, the Galva American Legion will sponsor a Texas Holdem Tournament at the Legion Building. Sign in starts at 5:00 p.m. and play will start at 6:00 p.m. The entry fee is $50 and one rebuy will be available for $25.00. Food and drink will be available.
Visit the Gallery for photos from our recent Memorial Day Celebration.
Galva Fire Department Annual Hog Roast...
This year's hog roast will be held on Saturday, 18 August at the Galva Fire Station. Food will be served from 4:00 until 7:00pm. The meal inlcudes:
Pork Sandwhich
Baked Beans
Colesalw
Chips
Drink
Dessert
The cost is $6.00 for an an adult and $3.00 for children.
In addition to the 50/50 raffle, there will be drawings for a Fitbit, and Amazon Alexa, a Grill and other donated items (need not be present to win).
Masonic Lodge Golf Outing...
The Galva Masonic Lodge will be holding their 11th Annual Gold Outing on Saturday, September 15th at the Kewanee Dunes Golf Club located at 3536 Midland Road, Kewanee.
8:00 am Registration
8:30 am Shotgun Start
Preferred Ball
$15,000 cash Hole In One Prize
Cost is $60 per person (includes green fees, cart rental and steak dinner)
Door Prizes
Tophies for winning teams
Senior and Ladies Division
May register as an individual or as a team
Rain date is 16 September
For more information, call Keith Engstrom (309) 883 - 0829 or Jim Kiley (309) 525 - 4205
Galva Car Show...
Here are a couple of photographs from the Freedom Fest Car Show held, for the first time, on Front Street in Galva. View the entire photo set in our Gallery.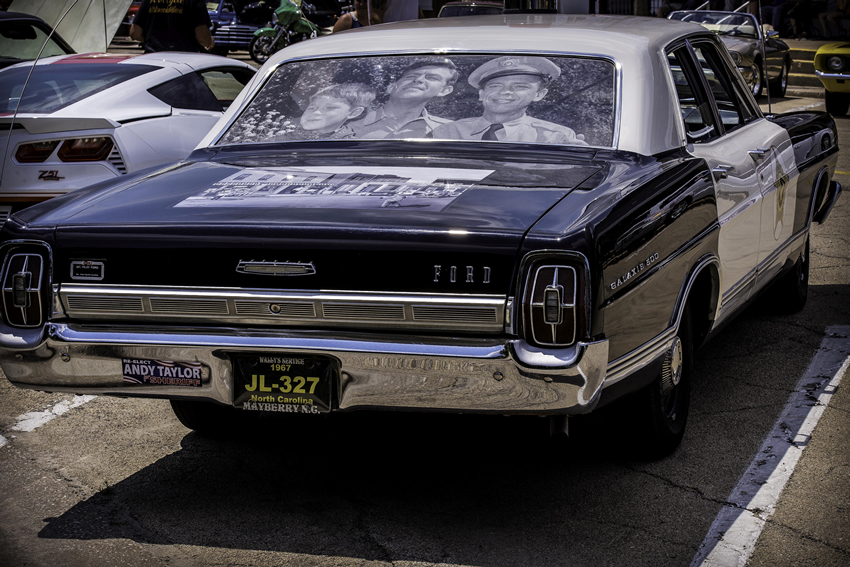 Run For The Fallen...
On Saturday, 16 June, Galva was fortunate enough to have the Run For The Fallen pass through our City Limits. Following are a few photos of the Run as it came out of Altona, entered Galva, and exited Galva on its way to the east coast.
Civil War Day Photos Posted...
Click On The Image To View The Gallery
Memorial Day Photos...
This year's Memorial Day service featured Captain Zukauskas, and Sarah Kaiser, the delightful daughter of Mr. & Mrs. Jeff Kaiser, as Little Miss Poppy.
Click On Image To View The Gallery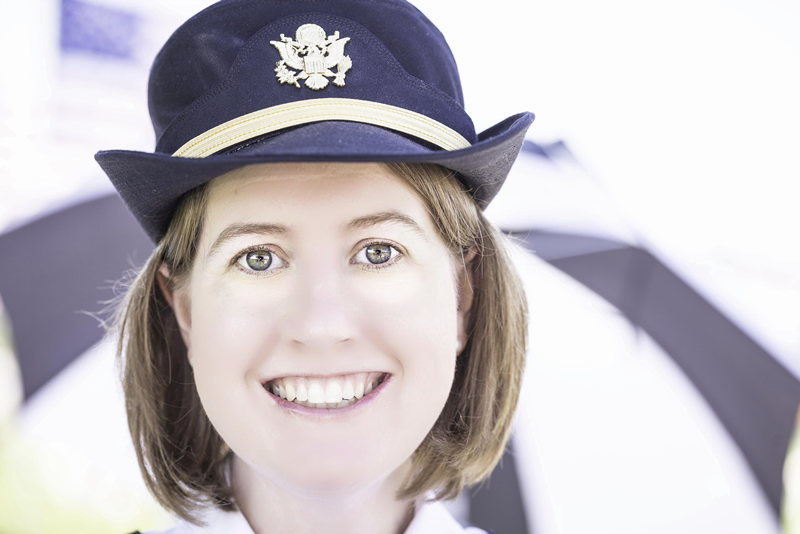 Click On Image To View The Gallery
Music Series Lineup Announced...
Grab some lawn chairs and get ready for a summer full of music in Galva. The Galva Arts Council is excited to announce a very talented lineup for its 10-week Levitt AMP Galva Music Series presented by Regional Media.
Held at Wiley Park in Galva, these Sunday concerts are an opportunity for community members of all ages to enjoy free live music in a picnic-style setting. Special activities and dinners put on by a variety of local organizations in Wiley Park will precede the concerts. Food and beverages will be available for purchase during concerts.
Admission to the concerts is free and attendees are encouraged to invite friends, family, and neighbors for an opportunity to meet new friends and celebrate the summer season.

The 2018 lineup includes the following acts:

There will be a vendor market before the concerts May 27th, June 24th, July 22nd, and August 5th from 1:00PM to 6:00PM at Wiley Park. We are planning on having local organizations serve dinner in the park, from 4:30PM to 6:00PM before each concert.
Above is the winning concert series logo designed by Andrew Carlson, which was chosen by public vote.
The Levitt AMP Galva Music Series presented by Regional Media is made possible by generous community support, including the following major sponsors: Mediacom, City of Galva, Quad City Arts, Illinois Arts Council, Galesburg Community Foundation, Bishop Hill Bakery & Eatery, Twinflower Inn, Community Foundation of Central Illinois, Fallengrund Alpacas, Galva Pharmacy, Michael and Lynne Grant Faller, State Bank of Toulon, Brian "Fox" Ellis, In Memory of Bill Martin Jr., The Back Road Music Festival, Big River Resources, Casey's General Store, Crescent City Tap, Delta on the Square, Dixline, Galva Chamber of Commerce, Hand Taylored Massage, Hathaway's, John H. Best & Sons, Inc., Marge Dickinson, Megan Sloan, Mel Foster Co Kewanee, Sweet Annie Primitives, Trademark Vacations, Galva Schools, Country Financial, Galva Florist, Galva Masonic Lodge #243, Gustafson Ford, Jeff Hatch, Mike Kirley, Porter Hay Insurance, and Tri-County Eye Care.

Galva Arts Council WINS Concert Series...
Thank You! On January 2nd, the Galva Arts Council found out that we are one of 15 recipients of the Levitt Foundation's Amp Matching Grant. This grant will match up to $25,000 in funds to put on our summer concert series.
Other cities receiving the grant include: Berea, KY; Carson City, NV; Chattanooga, TN; Escondido, CA; Middlesboro, KY; Ocala, FL; Santa Fe, NM; Sheboygan, WI; St. Johnsbury, VT; Stevens Point, WI; Trenton, NJ; Utica, NY; Whitesburg, KY; and Woonsocket, RI. Out of these winners, 11 out of the 15 were previous recipients of the grant. The winners were displayed on an electronic billboard in Times Square in New York City!
Donate today!
With the Levitt Grant, every $1 donated, turns into $2 of programming. We have donation buttons on our website and Facebook as well as jars at Delta on the Square, Crescent City Tap, and Galva Pharmacy. You may also mail donations.
Interested in being a sponsor of the Levitt concert series? You can view the details here.
Volunteers and Partners Needed:
We are always looking for help with events throughout the year. If you would like to help, speak with a board member or email galvaarts@gmail.com.
Our mailing address is: Galva Arts Council PO Box 29 Galva, Il 61434