Welcome to our site
Galva Fire Department Annual Hog Roast...
This year's hog roast will be held on Saturday, 18 August at the Galva Fire Station. Food will be served from 4:00 until 7:00pm.
The cost is $6.00 for an an adult and $3.00 for children.
In addition to the 50/50 raffle, there will be drawings for a Fitbit, and Amazon Alexa, a Grill and other donated items (need not be present to win).
The meal inlcudes:
Pork Sandwhich
Baked Beans
Colesalw
Chips
Drink
Dessert
An Insiders View of World War I...
WW I Exhibit
One hundred years ago, the great nations of the world agreed to an armistice that ended World War I, the war to end all wars. The 6th Annual Bishop Hill Chautauqua will commemorate The Great War with guest appearances from the major players, including Winston Churchill, General "Black Jack" Pershing, and President Herbert Hoover.
This free public event will be held in the gazebo in the Village Park, and runs from 11:00 a.m. until 5 p.m. Saturday August 25th, 2018.
Winston Churchill, as portrayed by Kevin Radacker, will start the day at 11:00 a.m. with his insights and reflections on England's role in WWI and the aftermath of the war. Kevin Radaker is a Professor of English at Anderson University in Anderson, Indiana. He is a veteran of fifteen summer Chautauqua tours and performs throughout the United States.
At 1 p.m., General "Black Jack" Pershing will share his story as the Supreme Commander of the American Expeditionary Forces in World War I. More than any other man, John J. Pershing became the face of the U.S. Army in the early 20th century. Ron Edgerton, who portrays Pershing, is a retired Professor of Asian History at University of Northern Colorado.
At 2:15 p.m., Mike Cheesman will share "The Soul of the Soldier." Through the songs and stories from the Great War, Mike gives us a glimpse of the patriotism that drove so many to the battlefields; the sacrifice of the soldiers and their loved ones as the war lingered on; and the heroism of the soldiers on both sides of the conflict. He will also give an evening concert at The Commons of folksongs from his homeland, England, "Across the Pond."
President Herbert Hoover will deliver his Armistice Day address from 1929, looking back at his role in the humanitarian effort to feed Europe during and after the war and looking forward to a path towards a more lasting peace. When the United States entered the war, he launched the massive "Food Will Win the War" campaign. President Hoover will be portrayed by Bishop Hill's resident storyteller and author, Brian "Fox" Ellis.
Throughout the day, World War 1 exhibits will be on display throughout the town. Displays created by Ian Houghton and Mike Johnson will be located near the park gazebo. Both the Henry County Museum and the Steeple Building Museum will also have special exhibits reflecting on the local connections to WWI. In addition, Sweet Annie Primitives will have their Autumn Open House from 10 a.m. to 4 p.m.
What is a Chautauqua anyway? President Teddy Roosevelt once called the Chautauqua "the most uniquely American thing in America." Pronounced shuh-TAW-kwuh, this traditional form of entertainment is an exploration of American life and liberty. Whether you can say it easily, or not, a Chautauqua is guaranteed to provide a good time with great music and stories. Hear the true tales of what shaped us as a nation from the people who lived it. Humor and a deeply personal perspective mean that history has never been this much fun!
Folks are encouraged to bring a lawn chair; and plan to come early to eat lunch in one of three restaurants, visit museums and craft shops.
This free public event is sponsored by the Bishop Hill Heritage Association, private donations, and the Twinflower Inn Bed and Breakfast. For more information, call 309-927-3899, visit www.bishophillheritage.org or email bhha@mymctc.net .
For More information or to schedule an interview please contact:
Brian Fox Ellis at 309-696-1017, or by Email at foxtales@foxtalesiint.com, or
Todd DeDecker at 309-927-3899, or by Email at bhha@mymctc.net
The schedule at a glance:
11:00 Kevin Radacker as Prime Minister Winston Churchill
12:00 Lunch in Bishop Hill
1:00 Ron Edgerton as General "Black Jack" Pershing
2:15 Mike Cheesman sings The Soul of a Soldier concert
3:30 Brian "Fox" Ellis as Herbert Hoover the Humanitarian
Handbill
UI Extensions Announces Master Gardener Training...
Now you can take the Master Gardener training from the comfort of your own home! University of Illinois Extension is now accepting applications to participate in the Online Master Gardener Training Program. Request an application before the August 31 due date at this Online Training link. Classes will start on September 17th.
Freedom Fest & Concert Photos Posted...
Photographs from the Independence Day Freedom Fest 5K Run and the July 4th Parade (from atop a fire truck) have been posted.
Click one of the sample images to view the rest of the photographs in any of the sets which have been posted to our Gallery, whre you can find a few photographs from the Levitt AMP Galva Music Series in Wiley Park featuring Nathan & the Zydeco Cha Chas (Zydeco) with Seasaw (Pop rock), along with a photograph of Victoria from Los Angeles California who was here on behalf of the Levitt Foundation, and other luminairies to include Little Elvis.
Additonally, the City is fortunate to have photographs from Upstate Rubdown's sound-check session in Wiley Park from the 15th, as well as behind the scene photos of High Up and Sophistafunk from July 22nd, Samantha Fish and Luke Winslow-King from July 29th and Kris Lager and Callipe Musicals from August 5th.
Luke Bends A String
Kris Lager Wails
Calliope Band Member Takes In The Scene
Highup Warms Up
Sophistafunk
Violinist for Samantha Fish
Highup
Sophistafunk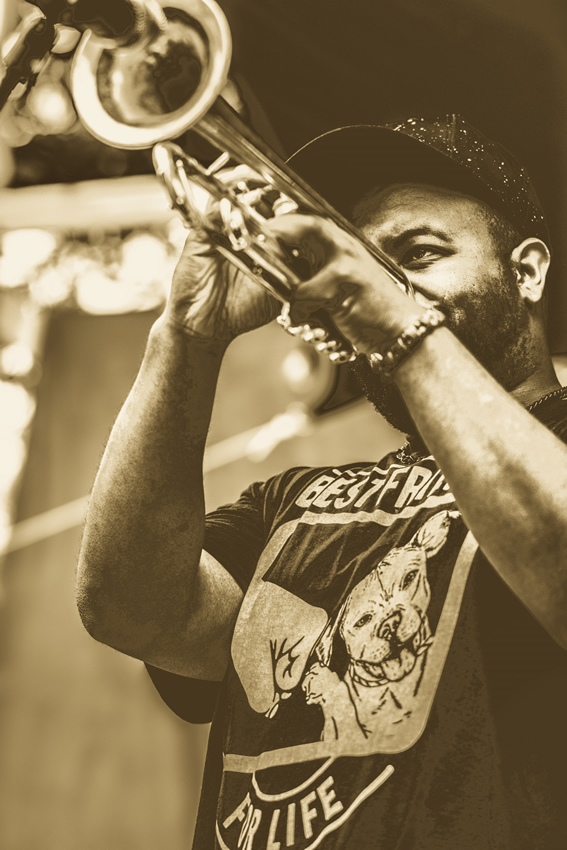 SeaSaw In The Park
Front Runners In The 5K
Little Elvis Drops In
Beauty Queens Line The Parade Route
Upstate Sound Check
Chasing Candy On The 4th of July
Zydeco Guitarist
The Other Half of Seasaw

Nathan, The Zydeco Man
Flying Through The Course
Upstate Warms Up
American Legion August Events:
Community Breakfast - The Galva American Legion will be holding a community breakfast at the Galva Legion Building located at 45 Wallace Street on 12 August, 2018 from 7:00 a.m. until 1:00 p.m. They will be serving all you can eat pancakes, sausage, bacon, eggs, biscuits and gravy, coffee, milk and orange juice.Pop and bottled water are available for an extra charge.A donation of $6.00 is appreciated.
Concealed Carry Class - The Galva Legion will hold a concealed carry class on the 18th and 19th of August at the Legion Building on the West edge of Galva. Class time is 8:00am until 4:00pm. Class size is limited to twenty (20) people. The cost for the class is $125.00 for civiliams and $75.00 for veterans. Cost of the state license is $100 for five (5) years. There are a few opening left. For more information call Wayne Glisan at (309) 335 - 2931.
Texas Holdem Tournament - On 25 August,, the Galva American Legion will sponsor a Texas Holdem Tournament at the Legion Building. Sign in starts at 5:00 p.m. and play will start at 6:00 p.m. The entry fee is $50 and one rebuy will be available for $25.00. Food and drink will be available.
Masonic Lodge Golf Outing...
The Galva Masonic Lodge will be holding their 11th Annual Gold Outing on Saturday, September 15th at the Kewanee Dunes Golf Club located at 3536 Midland Road, Kewanee.
8:00 am Registration
8:30 am Shotgun Start
Preferred Ball
$15,000 cash Hole In One Prize
Cost is $60 per person (includes green fees, cart rental and steak dinner)
Door Prizes
Tophies for winning teams
Senior and Ladies Division
May register as an individual or as a team
Rain date is 16 September
For more information, call Keith Engstrom (309) 883 - 0829 or Jim Kiley (309) 525 - 4205
Galva City-Wide Yard Sales...
Galva will be holding it annual city-wide yard sales event on Friday, September 8th and Saturday, September 9th from 8:00am until 5:00pm each day.
Visit the Ready, Set, Grow Facebook Page for instructions on how to have your yard sale information included in the Yard Sale List that will be available for pick up on the afternoon of Thursday, September 6th from the Galva Post Office.
Music Series Lineup Announced...
Grab some lawn chairs and get ready for a summer full of music in Galva. The Galva Arts Council is excited to announce a very talented lineup for its 10-week Levitt AMP Galva Music Series presented by Regional Media.
Held at Wiley Park in Galva, these Sunday concerts are an opportunity for community members of all ages to enjoy free live music in a picnic-style setting. Special activities and dinners put on by a variety of local organizations in Wiley Park will precede the concerts. Food and beverages will be available for purchase during concerts.
Admission to the concerts is free and attendees are encouraged to invite friends, family, and neighbors for an opportunity to meet new friends and celebrate the summer season.

The 2018 lineup includes the following acts: