Welcome to our site

Container Garden Challenge...
Enter the 9th Annual Container Garden Challenge showcased at the Rock Island County Fair July 19-22.
Enter the Container Garden Challenge hosted by University of Illinois Extension Master Gardeners and showcase your gar-dening talents for all to see at the Rock Island County Fair!
Entry is simple and no fee is required.
Drop it off Monday or Tuesday, July 18 or 19 for display fair week inside the Dave Copeland Building.
Judges will pick a winner for 8 classes with a People's Choice that is voted on by fair-goers.
Pick up will be Saturday, July 22 before 2 pm.
Winners receive a Quad City Botanical Center membership (youth receive passes)!
For More Information, Please Click the Flower Below:
The contest categories are:
1. Large Container (5 gal up)
2. Medium Container (2 gal to)
3. Small Container (Less than 2 gal)
4. Unique/Unusual Container Garden
5. Small Special Themed Container Garden
6. Vegetable Container Garden
7. Miniature/Fairy Container Garden
8. YouthEntries (Can be in any category)
Plus aPeople's Choice.
Judging will be Wednesday and winners announced on Thursday at Noon.
People's Choice voting will begin on Wednesday, 20 July and close Friday at Noon and winners announced at 2 PM.
Midsommar Music Festival Returns...
Bishop Hill's Midsommar Music Festival will return Saturday, June 24th with a strong line-up of musical performers. Highlights of this all-day event include Main Stage performances, a Swedish Maypole celebration, and an Old-Fashioned Barn Dance.
The free Main Stage performances in the village park gazebo will begin at 11:30 a.m. and end at 4 p.m.
This year's lineup includes Jazz on the Side, Hammer & Pick, Zak and Erin, and Black Hawk Pipes and Drums.
Immediately following the Main Stage performances, everyone is invited to decorate the Maypole with flowers and to join the procession. Accordionist Ernie Sandquist will lead the Maypole procession. It will begin in the park and end at the Colony School where visitors can join in the Maypole dancing and have refreshments provided by the Bishop Hill Vasa Lodge.
Later that evening, there will be a barn dance at the Colony School with The Rusty Pickup String Band and caller Gail Hintze. Admission to the barn dance is $5 per person.
The Bishop Hill Heritage Association will also be having its 2nd annual Rubarber Fundraiser. The BHHA will be serving homemade rhubarb baked goods, with coffee and lemonade, at the Steeple Building Museum front porch from 11 a.m. to 4 p.m. Proceeds from this fundraiser will be used to support BHHA activities.
The Vasa National Archives, a short block from the park, will be offering a Midsummer Respite featuring a Kool-aid and cookie fika and a make and take clay station. The public is welcome to enjoy exhibits, get some light refreshments, and make a clay sculpture to take home. The Vasa National Archives will be open from 10-4 on June 24.
The Midsommar Music Festival is sponsored by the Bishop Hill Arts Council, co-sponsored by the Bishop Hill Heritage Association, Bishop Hill State Historic Site, Bishop Hill Old Settler's Association, Bishop Hill Vasa Lodge #683, and area businesses. Partial funding provided by the Barbro Osher Pro Suecia Foundation. For directions and more info, visit www.bishophill.com, call 309-927-3899, or email bhha@mymctc.net.
11:30 Black Hawk Pipes & Drums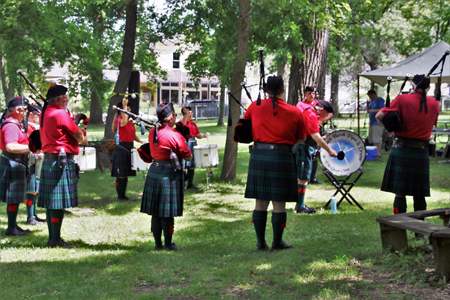 1:00 Hammer & Pick
2:00 Jazz On The Side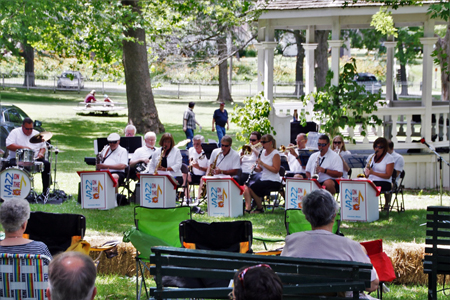 3:00 Zak & Erin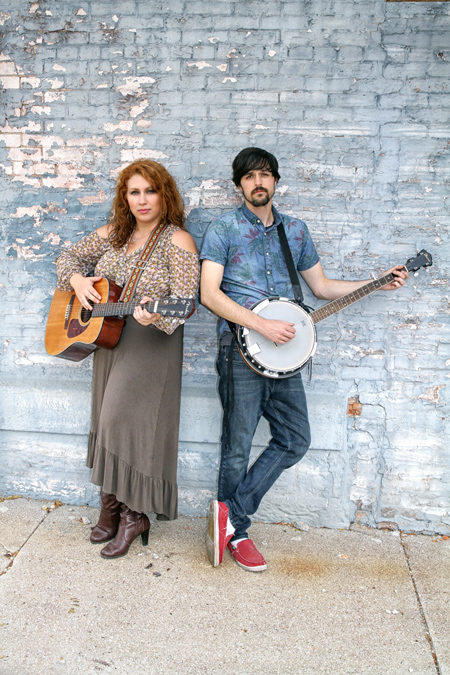 4:00 Maypole Dressing Begins
Memorial Day Photos...
Click any image to view. Look for the "play" button in the upper right hand corner of your screen to start the slideshow feature.
American Legion Announces August Events:
The Galva American Legion will be holding a community breakfast at the Galva Legion Building located at 45 Wallace Street on 13 August, 2017 from 7:00 a.m. until 1:00 p.m. They will be serving all you can eat pancakes, sausage, bacon, eggs, biscuits and gravy, coffee, milk and orange juice.Pop and bottled water are available for an extra charge.A donation of $6.00 is appreciated.
On 26 August, the Galva American Legion will sponsor a Texas Holdem Tournament at the Legion Building. Sign in starts at 5:00 p.m. and play will start at 6:00 p.m. The entry fee is $50 and one rebuy will be available for $25.00. Food and drink will be available.
Machinery Pete Comes to Galva...
Jerry and Connie Kuster give Machinery Pete a tour of their International Harvester (and more) collection.