headlines!
about town!

Collector's Weekend in Bishop Hill...
The BHHA is sponsoring a Collector's Weekend on Saturday October 25 and Sunday October 26.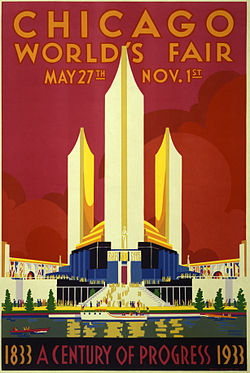 What is Collectors Weekend? For one weekend only at the Steeple Building Museum in Bishop Hill, antique and vintage items of all shapes, sizes, and topics will be displayed by local residents. Objects on display will include Hull pottery, cap guns, 1933 Chicago World Fair items, VASA ship memorabilia, and much more.
The Steeple Building Museum will be open Saturday 10 a.m. to 5 p.m. and Sunday noon to 5 p.m. The museum is located at 103 North Bishop Hill Street. Admission is free but donations are welcomed.
This unique weekend only exhibit is sponsored by the Bishop Hill Heritage Association. For more details, call (309) 927-3899, email bhha@mymctc.net or visit www.bishophillheritage.org.
This Year's Winner Announced...
This year's Gary German Memorial Award winner was officially recognized at the Abilities Plus award banquet held on Thursday, the twenty-fifth of September in Galva's own Wiley Park.
Following is a paraphrase of Special Olympic Coach Lou Guthrie's remarks concerning this year's winning athlete:
"This year's Gary German Award winner is an Overcomer and no stranger to adversity. After deciding not to participate in Special Olympics for several years, this year's winner came back to the sport as an epitome of a Special Olympic athlete. Brave in the attempt, he won Gold in the Regional Games, and to watch him perform in the state wide competition was something special.
After two attempts in his event, the Standing Long Jump, our regional gold medalist was in third place, but in the final jump, against competitors from Chicago and down state, he astounded us all by jumping further than he had ever jumped before, thereby winning 1st Place at the state final in Bloomington, Illinois.
Our award winner for this year? None other than Steven Verstrate!"
Regional Gold Medalist and State Champion Steven Verstrate
Coach Lou Guthrie and Steven Verstrate
Mom Congratulates the Winner
Steven poses with Mom, Sister and Coach
The City of Galva wishes to thank the Galva Lion's Club and Abilities Plus for allowing us to host your annual banquet.
Following are a few photographs from the event:
For more photographs from the event, visit our Gallery.
Henry County's Largest One Day Craft Show...
The members of the Beta Sigma Phi Sorority invite you to attend and participate in the 36th annual Beta Sigma Phi Craft Show on Saturday, October 18, 2014 from 9 a.m. to 3 p.m.
In past years, this has been one of the area's largest and finest arts and crafts shows, with display booths set up in three locations: Galva High School gym, hallway, and outdoors.
For more information, please visit the official Beta Sigma Phi Craft Show Website, where you can find dealer application forms, links to local tourism websites, and photographs from last year's event.
Free Yard Waste Pickup & Cemetery Cleanup Week Announced...
The City of Galva is offering free pickup of yard waste on Friday, October 17th which is the last scheduled pickup for the 2014 season. Eligible items for the free pickup include grass clippings, weeds, leaves and garden waste. Waste must be placed in yard waste bags, garbage bags or cans and on the curb no later than 7:00 a.m. on October 17th.
After the free pickup, no more scheduled pickups will be held until next spring. However, Galva residents can still have lawn waste picked up but will have to call City Hall to request it. Stickers will be required on each bag. Stickers are $2.00 each and may be purchased at City Hall or Galva Supermarket.
Sticks and branches are always picked up free of charge in separate pickups. These items are picked up at the City's convenience. For more information call City Hall at (309) 932-2555.
Cemetery Cleanup Week...
If you wish to save them, artificial flowers, potted flowers, and all other plants must be removed from the Galva Cemetery by Sunday, October 19, 2014. Please do not return or place new items on graves until Friday, October 24, 2014.
Notice of Public Hearing Concerning the Intent of the Communities of Annawan, Atkinson, Cambridge, Carbon Cliff, Galva, Geneseo, Orion and Woodhull, the County of Henry, Illinois, and the Henry County Economic Development Partnership (HCEDP) to apply for an Enterprise Zone designation, to be awarded by the State of Illinois in 2015.
Public Notice is hereby given that the Communities of Annawan, Atkinson, Cambridge, Carbon Cliff, Galva, Geneseo, Orion and Woodhull, and the County of Henry, Illinois, will hold a public hearing on the 30th day of September, 2014 at 6:00 p.m. The hearing will be held at the Henry County Courthouse, 307 West Center Street, Cambridge, Illinois, in the North Courtroom. The reason for the hearing will be to identify the purpose of the proposed zone, describe the boundaries of the zone, and identify the local plans, tax incentives and other information that would be established in the event that the State of Illinois awards an Enterprise Zone designation to the aforementioned consortium of communities.
contact us!